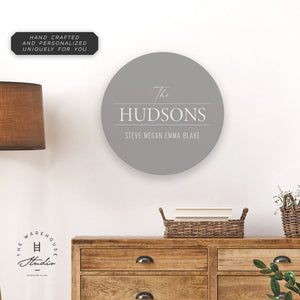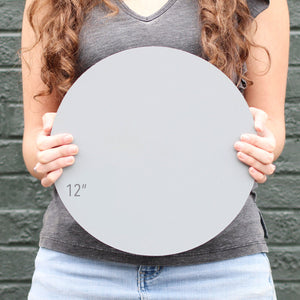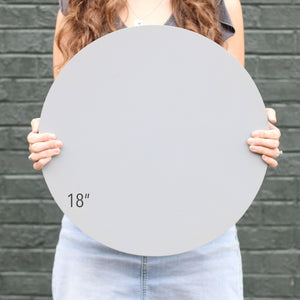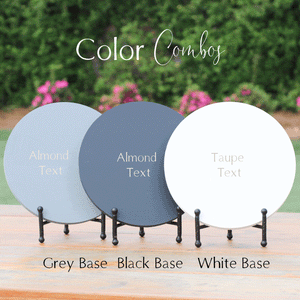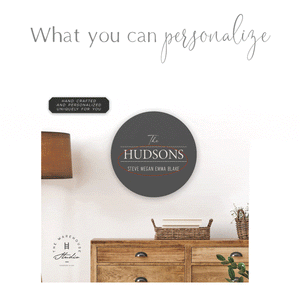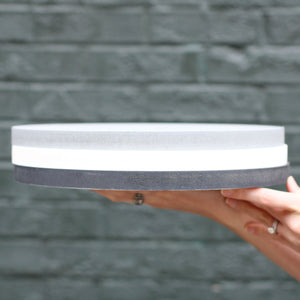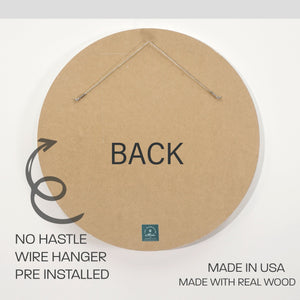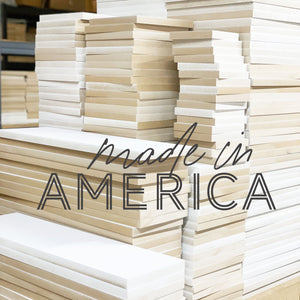 Custom Family Signs | Custom Name Sign | Family Name Sign
---
Custom Round Wooden Sign
Custom Family Signs | Custom Name Sign | Family Name Sign
This custom family sign can be the perfect addition to your home! Our Round Custom Sign is a handmade wood sign that we print directly onto real wood. You can customized for your home or give as a gift to create a custom family sign to enjoy for years to come. Our manufacturing facility uses state of the art modern production equipment to print the sign which is then assembled by hand by our warehouse team to give it a handmade unique appearance. 
All of our beautiful products are handmade in the USA.

Find more of our Custom Wood Signs here!

Details 
12", 18", or 24" sign
Black and Almond, Grey and Almond, or White and Taupe
Last name printing
First names printing
Made with real wood
Handcrafted in the USA
Wire hanger on the back
Dimensions 
12", 18" or 24" in diameter
Materials 
Wood 
Shipping
Our store is located in Laurel, Mississippi, and packages typically ship within 3-5 business days after you place your order. Free shipping for all qualified purchases.

Don't forget to shop our New Arrivals or to follow us on social! You can find us on Facebook, Instagram and Pinterest.